SEO & Web Design Services
Ensuring that your business has a strong online presence is vital to attracting new customers and maintaining a loyal customer base in Pasadena, CA, regardless of the size of your business or the nature of your services. An aesthetically striking and easy to navigate website is the first step in the right direction, but in today's digital marketplace, it isn't enough: there's no point in creating a beautiful website when none of your potential clients are being directed to it by search engines. This is where Search Engine Optimization (SEO) becomes an extremely valuable tool for digital marketing.
The goal of SEO is to make your business's website easily discoverable via search engine searches, using a range of techniques to improve its relevance and ranking when certain keywords are used in a web search. At Connectica LLC we have successfully used SEO practices to improve the online presence of our client companies in Pasadena, giving them the competitive edge which allows them to build a significant local customer base while still gaining national and even international exposure.
Connectica's SEO services in Pasadena, CA
"I hired Connectica not having any website of any kind. The pricing was fair and Search Engine Optimization is out of this world. I live in Los Angeles and I get calls from potential customers from Alaska to New York, Hawaii and Japan. No one can do it better. Same scenario on google adwords, you are throwing many away if you are not using their service." — Okorie Okorocha
Strategic use of SEO starts with understanding your client base and their needs, and targeting this client base through carefully curated online content which is designed with potential customers in mind. Connectica has served client businesses in Pasadena for a number of years now, and our experience in providing services in the area has positioned us as the SEO experts of choice.
A long-time client of ours, Okorie Okorocha, has taken his legal practice to the next level using Connectica's SEO services for okorieokorocha.com: not only has he been able to grow his Pasadena customer base locally, but has attracted clients from as far afield as Japan. The key to increasing traffic to Okorie's website has been understanding what his customers are looking for and producing authoritative content which responds to this, resulting in first-page Google rankings for his area of expertise.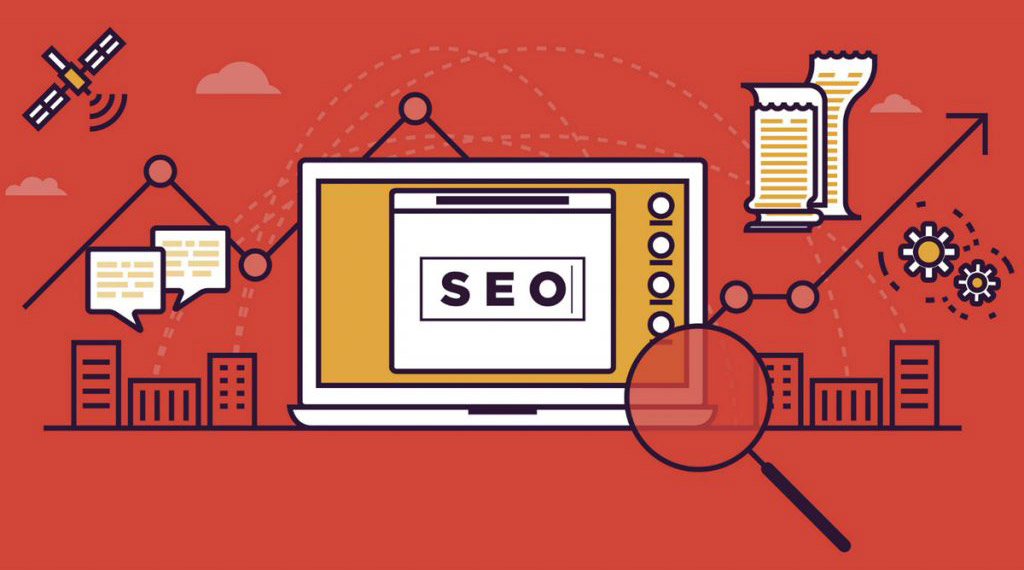 Full services offering
Connectica's SEO approach draws on a range of techniques, including strategic use of keywords across content, geolocation tracking, easy to navigate and striking web design, informative and authoritative content, personalized visuals and graphics, backlinking, and appropriate use of social media, among others. Our SEO services form part of our broader offering which caters to the full spectrum of your digital management needs. Our website design, social media, and IP geolocation tracking services seamlessly complement our SEO practice.
An inviting, informative, and easy to navigate website is crucial to keeping clients on your website once they've been directed there through a search engine. Our web designers use the most effective web design technology, ensuring your website is suitable for a range of devices and screen resolutions. We create personalized content for each website we work on, and keep our clients involved throughout the website-building process, so they are able to provide input and feedback. We also run clients' social media pages, and produce original content for frequent and targeted posting which aims to direct traffic to client websites while also developing a competitive social media presence.
For clients who want to be more in tune with their customer base, we have real-time geolocation tracking services, which allows you to monitor the location of your site visitors without infringing their privacy, in order to gain a better sense of where your potential customers are coming from. Armed with this knowledge, you will be able to target your advertising and special offers directly to customers. Finally, our graphic design services will help you execute your physical marketing projects in a professional and visually appealing way: from logos to brochures to posters, we've got you covered.
Connectica's Top Tips for Ranking in 2018
At Connectica we are committed to knowledge sharing and building better businesses. We recently attended the Private Defenders of California Inc. conference to present on the topic of "Growing Your Law Practice: Ranking in 2018". Although the presentation was targeted to lawyers, the challenges which law firms face in the modern digital age are not too different from the challenges faced by other businesses when it comes to SEO.
In the presentation, Connectica's CEO, Ian Gerada, focused on a number of key themes: understanding today's digital landscape, knowing and reaching out to your customer base, emphasising mobile site development, and selling value strategically in an increasingly competitive online world.
Understanding the digital landscape
As a business owner, you need to measure your own current digital footprint to evaluate where you should be directing your efforts to have a greater impact. It's important to assess who your competitors are and find ways to differentiate your business and stand out using SEO and web design techniques. You also need to understand that effective SEO is not just about using the right keywords: it's also about how these keywords are organized and placed within content.
Knowing and reaching out to your customer base
In an increasingly online world, the ability to reach out to your customers in a personal and impactful way is invaluable. Identifying who your customers are and where they are located, being available to assist them through live chat, social media and other platforms, appealing to them through a range of mediums including video, graphics and text, leaving them with a true sense of your business through personalized content, and having an attractive, clean and simple user interface are all key components of a successful online marketing strategy.
Emphasising mobile site development
In the world of SEO, much depends on how search engines are ranking and filtering content. Google has recently introduced mobile-first indexing, which has caused a significant shift in the way sites are ranked: now, Google will rank your site based on its mobile version, which means that optimizing your mobile content is crucial to maintaining first-page ranking. Businesses need to be aware that adopting a mobile-friendly approach to their websites is now the only way to stay ahead of the pack.
Selling value strategically
Consumers are more savvy than ever before, competitors are just a click away, and information overload is the norm. So, how do you strategically communicate your value proposition to potential clients and turn clicks into sales? The key is packaging your content well so that it is informative, generates interest, and conveys authority; in knowing what your customers are looking for; in focusing on your local client base first before expanding through an improved online presence; in using a three-pronged approach of networking, social media and website marketing to reach customers; and in presenting your brand as personally and as authentically as possible online.
Ian's presentation generated significant interest and was well-received by business owners and employees alike. The take home point is that if your business's website and SEO strategy isn't responding to recent trends, then your clients won't be responding to your business either.
Connectica's clients in Pasadena, CA have established solid customer bases both locally and more broadly through hiring our dedicated SEO team to improve their online presence and discoverability. Why not contact us for a free SEO audit report today so that you can find out for yourself how your business is faring in online reach, and what we can do to take your business to the next level.