SEO For Plumbers
Do you want more plumbing leads? Does your website appeal to potential customers? Are you getting a lot of call conversions? If your plumbing website doesn't convert searchers to customers, it's time to look into SEO for plumbers.
Current data on consumers searching for some type of home service, shows that 54% of shoppers who need a plumber, research online before calling. Of those consumers, 76% of them don't have a plumbing company in mind when they begin their search. Don't leave money on the table. If you want to be seen and rank higher than your competition, investing in plumber SEO is the way to go.
What is SEO?
SEO stands for search engine optimization. It's a facet of digital marketing that's used to help your website appear organically in the top search engine results pages. SEO allows your plumbing company to be found online by people who are searching for keywords or phrases like, "plumber near me," "plumbing companies," "how to unclog a drain," and many other terms people search when they need plumbing services.
The ultimate goal of SEO for plumbers is to generate quality plumbing leads within your local service areas. When compared to paid advertising campaigns and other digital marketing tactics, search engine optimization maintains the best return on investment by nearly every metric.
A Successful Plumber SEO Campaign Requires:
Website Design & Development
Optimized Graphic Design
Digital Marketing Strategy
Brand Strategy
Local Optimization

Optimized Plumber Content

Link Building Strategy
Press Releases & Public Relations
Citations & Backlinking
Directory Listings
SEO For Plumbers: The Connectica Advantage
Our plumber SEO process is diligent and thoughtful; it consists of six important steps.
Step One: Keyword Research
The cornerstone to a successful SEO campaign is always built on keyword research. We base our research analysis on who your target audience is and what they are searching for when it comes to the services your company offers.
After our research analysis we create an extensive list of the best possible short tail and long tail keywords for your plumbing business and location to establish primary areas of focus.
Using powerful SEO tools and a thorough keyword analysis, we'll find the appropriate balance of search traffic and plumbing lead generations to make the most of your plumber SEO campaign.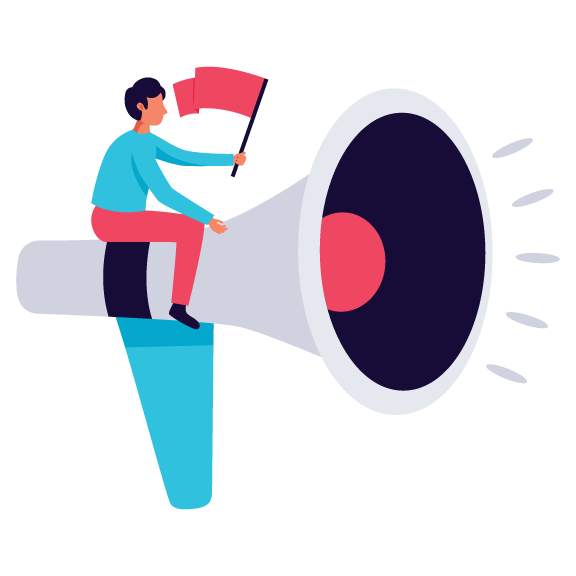 Step Two: Comprehensive Website Audit
The next step in our SEO process involves meticulously auditing your website. Using highly intelligent software, we take a deep dive into the structure, content, metadata, design, backlinks, compatibility, user-friendliness, broken links, and page speed of your website.
If you don't currently have a website, before we can begin a plumbing SEO campaign, we'll need to design one for you. If you're interested in creating a new plumbing website, call Connectica for a quote.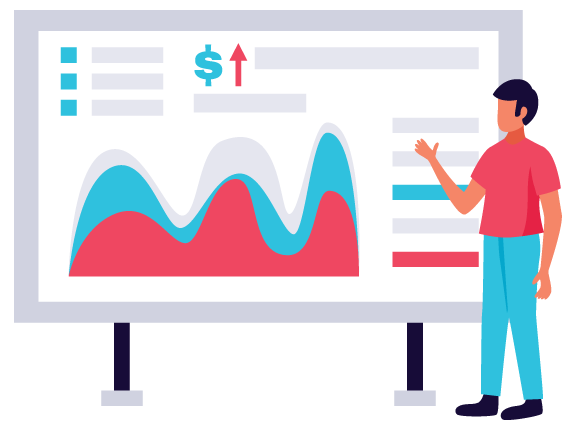 Step Three: Research and Implementation of a Strategic SEO Plan
After we've concluded the website audit, we'll take an even deeper dive into the information we've uncovered. This includes meticulously analyzing your plumbing business and service areas so you can own your backyard.
Step Four: Technical SEO
Having a stunning, mobile-friendly, and SEO-optimized plumbing website will put you above your competition. Google is constantly updating their algorithms for how content is indexed and found by searchers.
Connectica employs the current best practices in plumber SEO to help you stay on top. This includes monitoring the website structure, alt texts, metadata, headings, linking and formatting.
Step Five: Consistent, Optimized, and Authoritative Content
Content is king. Regularly publishing original and authoritative content that's relevant to your industry is vital for a successful plumbing SEO campaign. Posting regularly creates brand loyalty and keeps consumers—and Google—interested in what you have to say.
All our content is written in-house. Connectica has a team of 30 content writers with years of experience writing SEO plumbing content. Using keywords approved by you and under the guidance of our Content Manager, our writers create original and authoritative content that's fully optimized for search engines. Each piece is written for you with a minimum of 600-1,200 words per page. All you need to do is sit back, relax, and review it before publishing.
Step Six: Analyze and Monitor Your Success
SEO for plumbers consists of consistently analyzing and monitoring data and making changes accordingly. Our team regularly audits your website, reviews traffic patterns, examines site analytics, and tracks the success of your SEO campaign. The best part? All the information is organized and readily available to you in real-time with a custom client dashboard.
The Connectica Promise: Result Transparency
A lot of digital marketing companies hide results about a client's SEO campaign successes and shortfalls by not giving them full access to their analytics data.
That's just plain wrong. We believe that if you're paying for a service, you should know exactly what's happening with your investment at every turn. You can always trust us to be transparent about your SEO results, no matter what they are. We're in the business of helping your business and we understand that requires a foundation of trust.
With that in mind, Connectica created an analytics dashboard interface that is customized for each client. The dashboard gives clients access to visitor insights and track site performance whenever they want.
You'll be able to monitor things like:
Which pages on your site get the most traffic
Where your web traffic is coming from
How many visitors you've had this month compared to the previous month
Click-through-rates of website visitors
Which pages are under-performing
User data: devices used, geographic locations, age, and gender of searchers
Where there are opportunities to optimize
SEO and internet marketing success
SEO For Plumbing Companies: Common Questions
Do you have questions about our plumber SEO strategies? We have answers.
Plumber SEO: Get Started Today!
Are you ready to start your plumbing SEO campaign? We understand what you need to get the attention of your audience. If you're eager to generate more plumbing leads, outrank the competition, and accelerate revenues across the board, call Connectica today at 1-877-816-2259. We're your digital marketing powerhouse for plumber SEO solutions.