A Different Kind of SEO Company
Read Time:
2
minutes
Connectica started out in South Africa in 1993, our dreams came true when 10 years later our doors opened to the U.S.A market in 2003. As a South Florida based SEO company, we have grown to become a dynamic and expert team that specializes in Search Engine Optimization and Website Design. At Connectica we're here to offer you nothing but the best as we believe in giving you world class service.
We specialize in a range of services such as:
Organic Search Engine Optimization (SEO)
In order to boost website rankings on different search engines, it is important to ensure that all traffic to your website, from any search engine, is natural (not paid for).
Website Design and Development
Creating customized websites from the ground up or giving your current website a more user-friendly facelift.
PPC Campaign Creation and Management
Utilizing and managing Pay Per Click Campaigns on your website in order to boost revenue.
Content Creation and Graphic Design
Bringing your content, branding and vision to life with clear cut designs suited to your business needs.
Managing your social media presence, to increase the visibility of your brand on various social media platforms as well as ensure that you're on top of all public relations communication between you and your clients.
By optimizing video content to increase traffic to your website, we can boost your website rankings on different search engines.
Real time analytics of where your consumer base is, to target specific advertising to your clients based on where they are located.
Our experience within the SEO world has given us a unique perspective on businesses and we may have in depth experience within a few niche markets. However, regardless of the type of website you run, we will maintain and optimize it for the best results possible.
To date Connectica has in depth experience within the following markets.
Law
HVAC Contractors
Performance Motoring
Health Care / Drug Rehab Treatment Centers
Security / Protection Services
Insurance Services
Real Estate
Summer Camps
LGBT – events and marketing
Nutrition & Wellness
Non for profit Organizations
Chamber of Commerce
Income Tax
Video Production
Company Leadership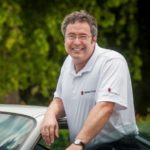 The founder of Connectica, Ian Gerada, is a dynamic and highly motivated person. He maintains a unique skill set as well as understands the complex technical aspects of SEO. In an environment that demands high quality workmanship, Ian utilizes out of the box thinking as well as an incomparable flair, to ensure that Connectica customers are satisfied with our services. With more than a decade worth of international sales and marketing experience as well as a strong background in Computer Science, Ian is uniquely qualified to build excessively strong SEO campaigns for our clients.
By utilizing over 25 years of experience in marketing strategy, across a broad industry base, Ian has pioneered the design and delivery of unmatched SEO techniques and innovative marketing for our clients. These techniques have enabled our clients to stay ahead of their competition as well as be on the forefront of the latest in SEO and website design practices.