Read Time:
4
minutes
In 2019, search engine optimization is more important than ever. Google now processes more than 40,000 search queries every second, meaning that anyone who doesn't use the different types of SEO will start to drop ranks at an alarming rate.
Understanding How Google Ranks Content
In order to understand the different types of search engine optimization, it's important to know how Google (and other search engines) rank content. When you search for a word or phrase, known as a key word, Google looks for websites with the most relevant content associated to that keyword. Being at or near the top of a search result is beneficial for companies to promote their products or service, as more online users will engage with their content.
In order to judge what content Google thinks users should engage with, the search engine uses a complex set of algorithms to determine relevance and popularity. Page links allow search engines to reach the many different interconnected documents on the web, storing information from billions of pages to be retrieved within split seconds of a question being searched.
But not every site is registered. Google has a specific set of SEO guidelines that companies have to obey in order for their content to be found, indexed and ranked using the search engine's complicated algorithms. The search algorithms themselves are updated 500-600 times a year, so the SEO field is constantly forced to evolve.
White Hat SEO
White hat SEO is the most legitimate type of search engine optimization a company's web page can use. This type of search engine optimization complies with Google's SEO guidelines to the letter. White hat SEO is referred to as 'wholesome', as it does not attempt to exploit any loopholes in search engine ranking systems.
Using white hat SEO techniques to get a web page to the top of Google's rankings takes a long time, and often requires significant effort. Ranking increases are usually relatively steady and gradual, but good results will last for a long time and eventually start to compound.
White hate SEO techniques include publishing quality content and promoting the website on social media to increase traffic, exposure and clicks.
Black Hat SEO
Unlike white hat search engine optimization, black hat SEO does not follow Google's website guidelines. In fact, many of the techniques used by black hat search engine optimizers are specifically listed as things that should not be done. As such, web pages that use black hat optimization techniques run the risk of being banned, black listed or demoted when search engines next update their algorithms.
Black hat SEO provides websites with unpredictable results. Ranking changes often happen very quickly, but growth is short lived.
Black hat search engine optimization techniques include keyword stuffing, hiding links and text, as well as link spam.
Gray Hat SEO
As the name suggests, gray hat SEO falls in between white and black hat optimization. These techniques are not specifically banned by search engines, but are often considered risky. Search engine optimization companies will sometimes implement gray hat techniques to improve a website's rankings quickly while not incurring serious negative consequences right away. Though these are risky for a reason; it only takes one algorithm change to make some of these strategies go from gray hat to black hat, which could greatly affect rankings in a negative way.
Things such as clickbait, paying for reviews and slightly altering other people's content all fall under gray hat SEO techniques.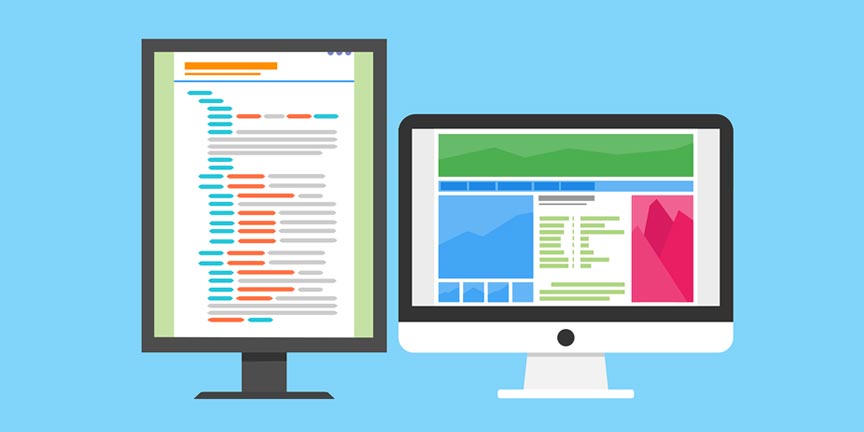 On-page SEO
On-page search engine optimization focuses directly on your webpage, and the content therein. Most often the term is used to describe how well your website is presented to search engines, and how easy it is for Google to find, categorize and rank the site by searching for keywords and phrases.
Some of the techniques used to optimize on-page content includes adding title, meta and headings tags, as well as internal linking, i.e. linking one page of your website from another page.
Off-page SEO
Unlike on-page SEO, off-page SEO is a lot harder to generate. Off-page optimization is generally classified as the authority that your page has on the web, as determined by other websites. Your site's off-page reputation is improved via promotion and endorsement on multiple social media platforms – the more people speak about your site, the more traction it gains with search engines.
Backlinks are another integral aspect of off-page SEO. Because it is easy to pay people to create large numbers of backlinks to your site, Google prioritizes quality links over quantity, meaning that it's more important to have reputable sites link to your web page than it is having a large number of low-quality sites link to your page.
With over 3.5 billion Google searches every day, optimizing your website is more important now than it ever has been. At Connectica, we use white hat SEO techniques to get our clients to the top of the charts. If you're interested in improving your website's search engine optimizing, contact us today.